Palapa Beach Resort development is located in the heart of Jan Thiel, Curacao. Only 35 minutes away from the Curacao International Airport and 10 minutes from the center of Willemstad where you can find all the services you need for you and your family.
Palapa Beach Resort is the only complex of its kind that offers direct access to the beach as to the Marina since it on a peninsula surrounded by water. The condominium complex exists of 46 units all with great views. The Palapa Beach Resort will also feature a hotel additional pool and a variety of amenities like a casino, spa, beach bar and restaurants.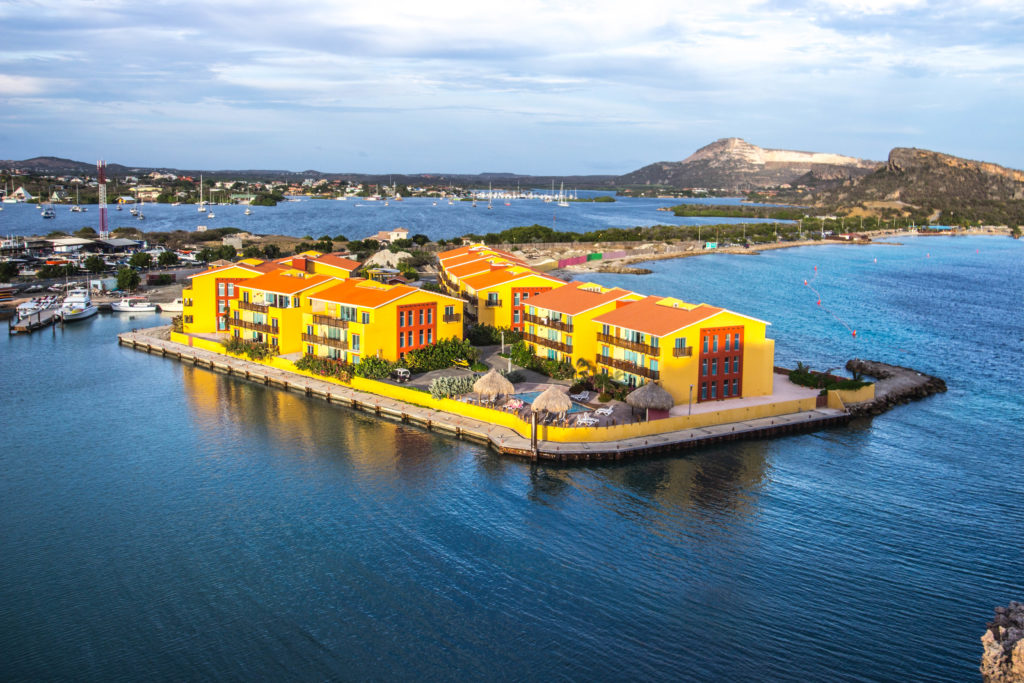 BEACHSIDE LIVING
Owning a property in Palapa Beach Resort Curacao is the perfect fusion of a fabulous vacation experience with a solid real estate investment in the Caribbean.
The condominium complex features luxurious two and three bedrooms condominiums. If you are interested in buying a second home or an Investment property in the lovely Caribbean island of Curaçao you are sure to find what you are looking for at this Resort with prices starting at USD 350,000.
For More Sales information contact one of or sales agents at sales@palapacuracao.com
VACATION RENTALS
Designed for a short and extended stay, Palapa Beach Resort offers an upscale vacation rental property that is perfect for family, couples or business related visitors.
This luxurious and very well equipped 2 or 3 bedrooms condo is situated in the private and gated community of Palapa Beach-Caracasbaai right on the beach.
For your next holiday: BOOK NOW or contact us at booking@palapacuracao.com
| | |
| --- | --- |
| 2 bedrooms with king and queen size beds | In-room Wi-Fi with high-speed internet |
| Spacious living room with sliding door | Washer in the Unit |
| Private balcony | Fully Air Conditioned |
| Lounge sofa and large dining area | Dishwasher |
| Fully equipped kitchen | Flatscreen TV |
THE MARINA
Palapa Curaçao Marina is based in Awa Kabacuchi Bay and is located inside the protected bay. The Marina Plaza's waterfront will become a busy daytime and nightlife venue with its restaurants and other entertainment. During daytime and at Sunset, many visitors will be sailing in on their yachts and docking at this upscale Resort Marina.
The marina business is no new business for the Palapa Group with more than 25 years of experience at St.Maarten Palapa Marina that is known throughout the world as one of the megayacht destination. The Palapa Beach Resort also features a marina for visiting yachts and for local residents that are looking to keep their yachts at this ideal location. The Marina will feature a Palapa style Restaurant with amazing cuisine, shops, watersports facility watersports facility and a residential component.
The Marina will be in full operation in 2018.